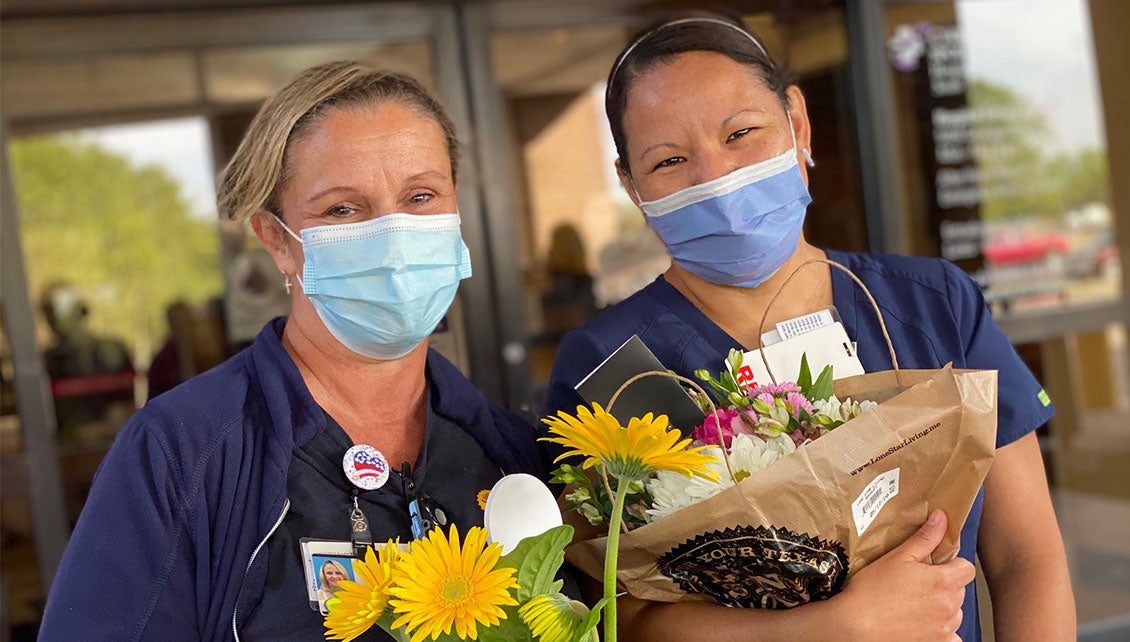 After seeing significant program success at their St. Michael health ministry, CHRISTUS advanced their partnership with Achievers to offer all of their Associate a more modernized and impactful employee engagement program.
With more than 600 centres, CHRISTUS Health is a health organization comprised of over 45,000 Identify who provide individualized and compassionate care across the United Government. Before implementing their holistic participation policy with Achievers, each hospital used their own homegrown initiatives to acknowledge the good work of their Accompanied. CHRISTUS realized that these minutes of observance weren't having the reach and notoriety they wish for. What they needed was a solution that would standardize the experience, involve Accompanied across the organization, and celebrate the moments that matter.
Where it all began
CHRISTUS began their modern-day employee engagement journey at their St. Michael ministry where CHRISTUS experienced Associate engagement as a result of leadership recognition startle from 66 percent to 77 percent after launching their Achievers platform. This outstanding impact on Associate engagement spurred the next phase of their engagement strategy — the roll-out of Achievers across all ministries.
CHRISTUS understood that employees who receive an average of one non-monetary recognition per month are 43 percent more engaged than those who do not. Excited for their engagement potential, they innovated Affiliates across all ministries to their recognition program powered by Achievers' work participation platform.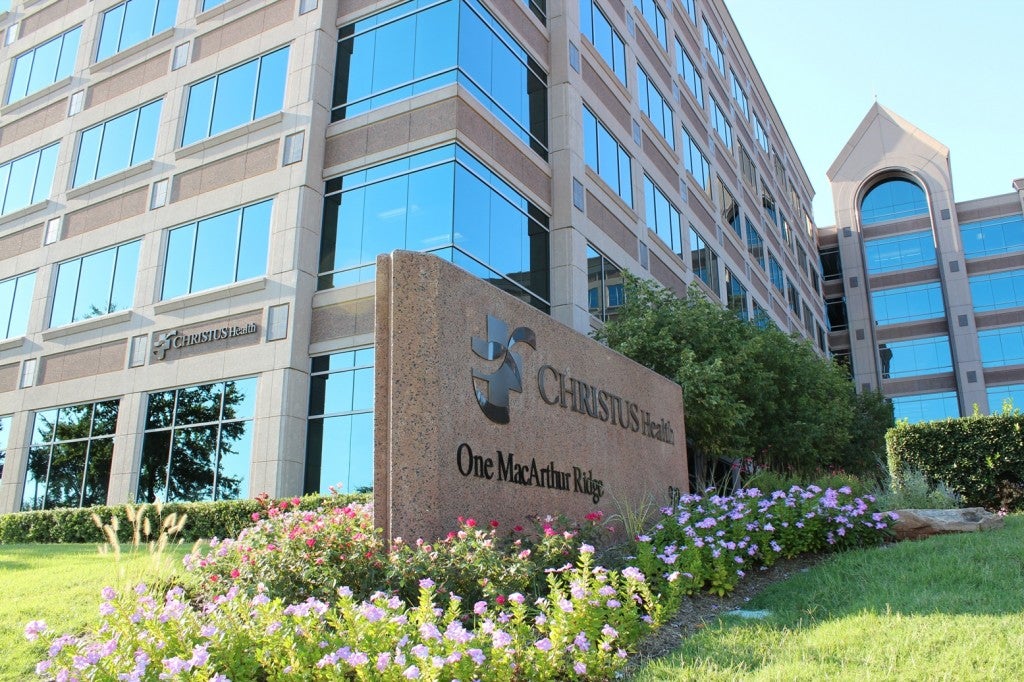 Training for success
Setting their approval planned up for success necessitate entitling Accompanieds and leaders. An introduction to the program was added to CHRISTUS' brand-new hire orientation to instill the organization's recognition appraises and traditions from day one.
Few makings take the lead on training hires on the important aspects of recognition, such as the quality of its content or the frequency — CHRISTUS wasn't one of them. Their leaders participated in in-depth training through CHRISTUS Health's Leader Foundations, a six-month leadership onboarding program intended to fully train overseers across their organization to lead by example. CHRISTUS understood that to ensure their program's continue success, this type of leadership training was required to communicate the importance of recognition that is timely, specific, and values-based.
Today, CHRISTUS' program has become a part of everyday exchanges, with senior leaders and managers working in tandem to drive frequent recognition across their teams.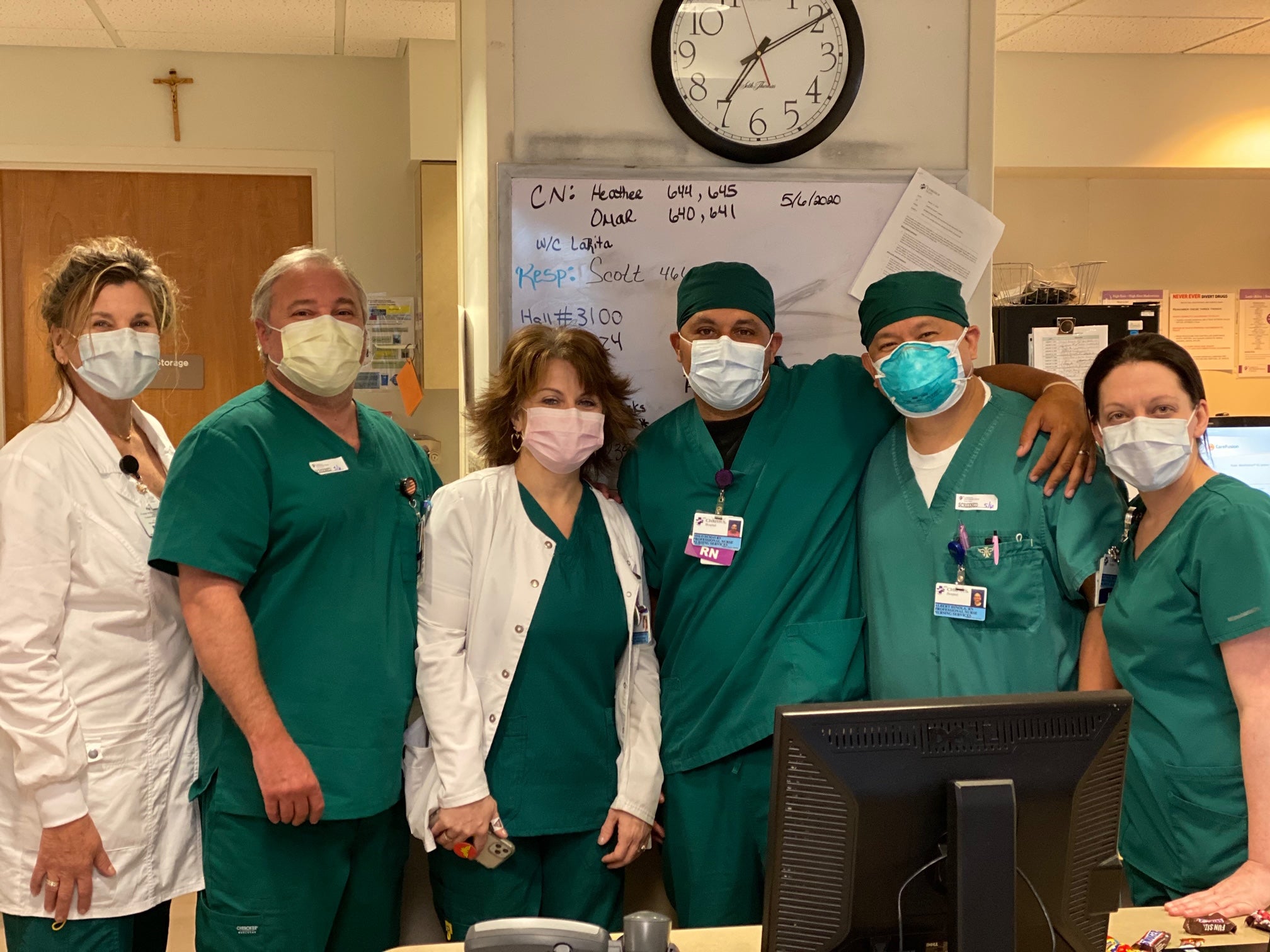 High following drives impactful develops
With an adoption rate of roughly 100 percent, CHRISTUS was able to facilitate participation in initiatives aimed at drove incremental identification and had perceptible impacts on both patient and business outcomes.
Through their Associate Resiliency Program, CHRISTUS furnishes Associate with skills to encourage mental well-being and mitigate burnout. Through their acknowledgment platform, Accompanies were gifted platform levels when they completed an e-learning course and worksheet that provided a framework for building resilience. Associate who participated had a 2.9% lower turnover rate three months after the campaign compared to those who did not participate and CHRISTUS knowledge an investment gain of nearly $150,000 and an ROI of 250% for every dollar spent.
Similarly, CHRISTUS initiated a Near Miss/ Zero Harm Program to encourage Identify to speak up and report on-the-job near misses — specimen that could have resulted in patient harm had they not were defined. To subscribe its success, CHRISTUS again leveraged their acknowledgment program to award points to Associates who came forward to report near misses. This resulted in 6x increase in the number of near-miss reporting — an exemplary result for a critical initiative.
As an organization that's highly invested in their people, CHRISTUS was also eager to utilize recognition to reduce attrition. During an attrition analysis, CHRISTUS found that Identify who responded unfavorably to an date overlook question related to recognition were about 3x more likely to leave the organization within 3 month, versus those who responded favorably. Upon further investigation, they likewise discovered that Identify who received recognition more frequently were more likely to respond favorably to a investigation question about engagement — meaning that they were more involved and less likely to leave. CHRISTUS understood that one way to affect acknowledgment compositions among their Identify and shorten their turn-over was to encourage supervisors( especially among crews with low acceptance scores) to be more purposeful about extraditing frequent and meaningful recognition.
The future of recognition and employee action is shining at CHRISTUS. Their investment in improving the Associate experience has earned them The Achievers 50 Most Engaged Workplaces( r) Award and an Elite 8 winning for Accountability and Performance. With their impetu and innovative exert of their Achievers work action platform, that's likely to be really the beginning.

What do you think about this article? Share your mentions below.
The post How CHRISTUS Health Curated a Stand-Out Employee Engagement Experience with Real Upshot emerged first on Engage Blog.
Read more: feedproxy.google.com